Brea-Olinda Boys Basketball
Manuel Fierros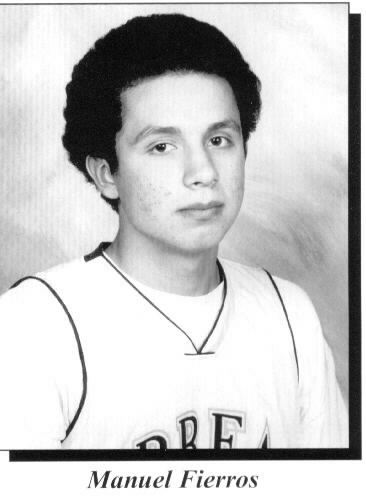 #12...Manuel Fierros...senior...guard...6-2...190. Manny is returning for his second season at the varsity level. He played off and point guard for us last year. Manny was injured early in the season and battled back to earn some quality minutes. He averaged 11 points and 4 assists as a part-time varsity and junior varsity player his sophomore year at St. John Bosco. He was named freshman MVP at Bosco as well.
Manny has shown great improvement during the summer. With his leadership and basketball skills, he will battle for a starting position at the point and off guard. He is a real team player with the ability to light it up from the outside.
Manny currently holds a 3.0 GPA. He enjoys going to the beach, listening to music, and playing a lot of basketball.