Brea-Olinda Boys Basketball
Jason Gan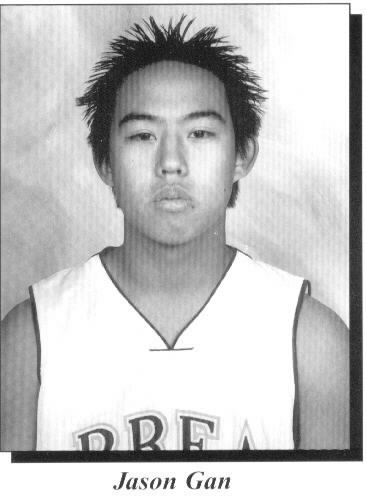 #3...Jason Gan...senior...guard...5-8...150. Jason is playing his second season at the varsity level. He was our backup point guard last season and has been rated in the top 20 point guards by SoCalHoops for this year. Jason averaged 15 points and 7 assists on junior varsity and was named freshman and junior varsity most valuable player. He also was the Troy Tournament MVP, scoring 24 points with 10 assists in the championship game.
Jason will play point guard again this year, battling for the starting position. Because he is a great play maker and passer, he will see a lot of playing time this year.
Jason currently holds a 3.7 GPA. He enjoys listening to music and hanging out with his friends.