Brea-Olinda Boys Basketball
Andrew Lasseter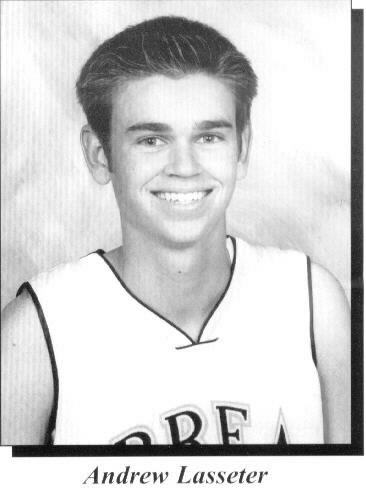 #24...Andrew Lasseter...senior...foward...6-4...180. Andrew is playing his first season at the varsity level. He averaged 14 points and 10 rebounds on the junior varsity last year. He was selected the MVP in the La Habra tounament last year. He was also named most improved on the freshman and on the junior varsity as a sophomore. Andrew received the MVP award for his efforts on the 21-3 junior varsity team.
Andrew can knock down the open jump shot. He is also a very good defender and shot blocker. He once blocked Evan Moore's shot so bad, this summer, that it bounced off the wall and hit someone in the head.
Andrew currently holds a 3.8 GPA. He enjoys body boarding and hanging out with his friends.