Brea-Olinda Boys Basketball
Evan Moore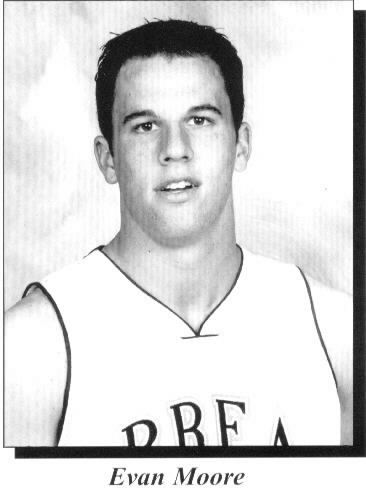 #32...Evan Moore...Senior...forward...6-7...235. Evan is playing in his third season at the varsity level. He averaged 18 points and 12.5 rebounds on last year's varsity. He was named first team all CIF as well as first team all league last year. He led Orange County in rebounding for most of last season. There's more(Moore) folks. He was named MVP in the North Orange County tournament and was named co-MVP on last year's varsity.
Evan will be consider one of the better big men in Orange County this year. He has the power of Shaq on the inside but has touch from the outside of a Dirk Novinski. He is a three year starting receiver on the BOHS football team.
Already committed to Stanford for basketball and football, Evan currently holds a 4.4 GPA. He enjoys the beach, music and playing football. He is also fluent in two languages.