Brea-Olinda Boys Basketball
Brent Smith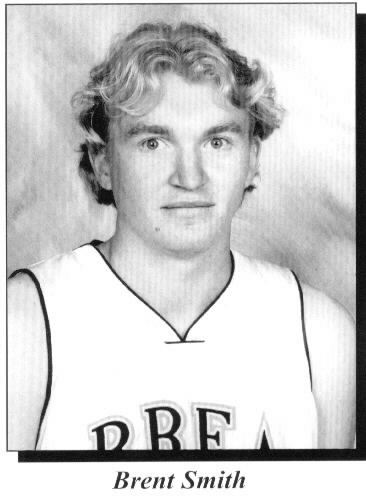 #33...Brent Smith...senior...foward...6-8...205. Brent is playing is fourth season at the varsity level. He averaged 11 points and 10 rebounds on last year's varsity. He has been selected all league in each of the last two years. He was also selected all tournement in the Brea Christmas Classic last year. Brent or "Whitey," played against Tyson Chandler in the CIF Finals in 2000.
Brent was a dominating force this summer. He worked hard in the off season in the weight room and on jumping. He will be considered one the top centers in Orange County. With his work ethic stronger than ever, we hope to see Brent in the high college ranks next year.
Brent currently holds a 3.3 GPA. He enjoys swimming and going to the beach. He was also named first team all volleyball player last year.