Brea-Olinda Boys Basketball
Andrew Stull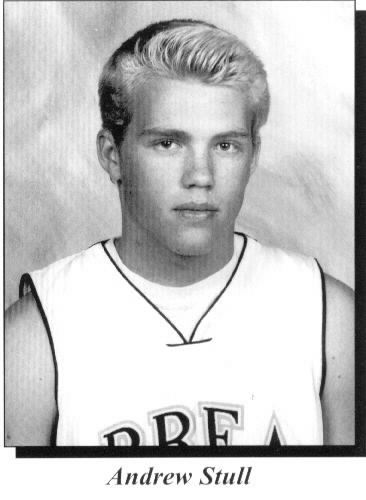 #23...Andrew Stull...senior...guard...5-11...165. Andrew is playing his first season at the varsity level. He averaged 8 points and 3 assists for junior varsity last season. He was selected to the all tournament team at the El Dorado tournament. He scored 22 points against Sonora and 26 against El Dorado. Andrew also hit the game winning shot against Ocean View, which helped be named most improved on last year's junior varsity.
Andrew gained valuable experience this summer at point while in Las Vegas and Arizona. He is very unselfish and can light it up from outside as well.
Andrew currently holds a 3.0 GPA. He enjoys going to the beach, body boarding, and hanging our with his friends.