Brea-Olinda Boys Basketball
Jeff Woods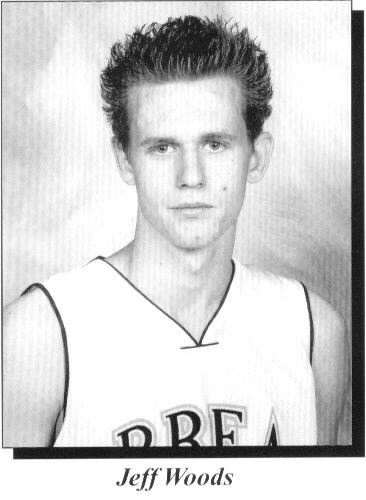 #30...Jeff Woods...senior...guard/forward...6-4...170. Jeff is playing his second season at the varsity level. He averaged 4 points coming off a deep bench last year. He took a team best 18 charges on junior varsity his sophomore year. Coming off the bench, he led last year's varsity in charges as well. Coach Terry thinks he can break the varsity record of 18. He was named all tournament at the Santa Ana and Cal High tournaments during his freshman year. He also scored a career high 26 points against Servite his junior varsity season.
Jeff is a very unselfish player who has improved his jump shot this summer. He will guard the opposing teams best guy. We will look for Jeff to be our defensive stopper.
Jeff currently holds a 4.0 GPA. He enjoys playing the guitar, haning out with friends, and working at the Brea Community Center.